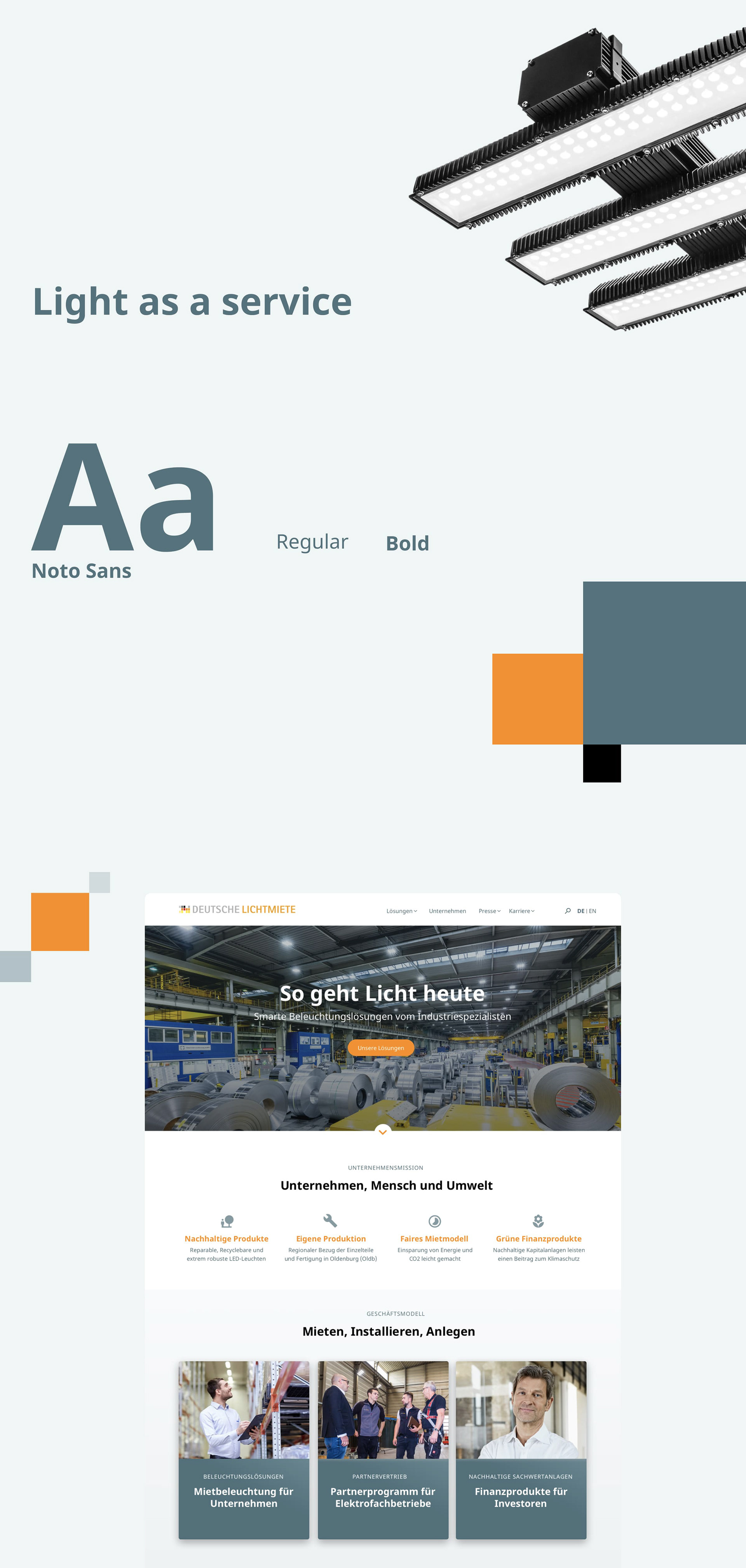 Deutsche Lichtmiete manufactures and rents LED industrial lighting, enabling companies in industry and commerce to make a risk-free switch to LED lighting and achieve long-term cost and energy savings. There is no website on which the company's activities are clearly presented. The approach for the target group is not efficient. The user guidance is not optimal and offers a difficult orientation. For the redesign a website is to be designed that brings the customer closer to the product.
A website is developed that reflects clarity and high quality. The colors and lettering are adapted to the existing style guide. lichtmiete.de remains as an umbrella site for unclassified users and distributes users across the subdomains. lichtmiete.de offers information for users outside the target groups: Press, job applicants and interested parties. The new website addresses the target group directly and offers a well-thought-out concept for an easy orientation. Different components are being developed in order to be able to use them flexibly on the different content sites.
What Clients say
"Working with Annika was super uncomplicated and always to our satisfaction. Thanks to her smart and professional design, our website can now easily keep up with other modern websites. In addition, the conversion rate of the website has improved significantly."
Katja Lohmann / Product Manager / Deutsche Lichtmiete
Company
Deutsche Lichtmiete